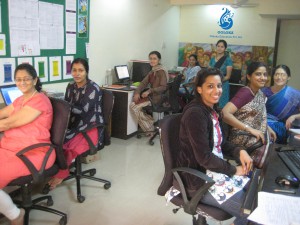 Goloka Education was started on akñayatåtéyä April 14, 2012. We are a team of professionals who have set up a world class organization that can provide values-based education to the younger generation. We have our corporate office in Mumbai, India. We also have our curriculum development & research centre in Auckland, New Zealand. The company was formed to address the growing need for high quality, values based educational resources. In line with these resources, we also provide teacher training and school consultations to groups and individuals who aspire to provide a high quality, values-based educational experience for their children.
Our Team:
Our strong team of educators & professionals have extensive capabilities to create and deliver quality educational resources and training programs. Our team possesses rich hands-on experience in setting up and managing educational programs, writing curriculum and managing schools in leadership roles. We have over 50 years of combined strength to deliver quality educational programs.
Ramanan Nagarajan: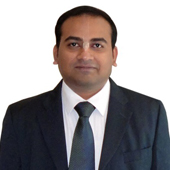 Ramanan Nagarajan is an experienced business entrepreneur originally from Sri Rangam located in the Tiruchirapalli district of Tamil Nadu, South India. He brings onboard his rich experience in management, strategy, and business execution. He is responsible for branding, marketing, strategy and overall execution of Goloka Education. He owns an innovative, cutting edge IT Company in Navi Mumbai which currently employs 35 people. Ramanan, along with his wife Vaikuntha Laxmi Devi Dasi, established Gokul Kidz, a values-based Early Childhood Centre in Navi Mumbai in June, 2010.
Ramanan comes from a family of educators and is passionate about developing a global network of resources, training packages and schools which can meet the growing demand for high quality, values based education.